Meet Olive & June — My New BFFs
April 2021
By Carol Holderfield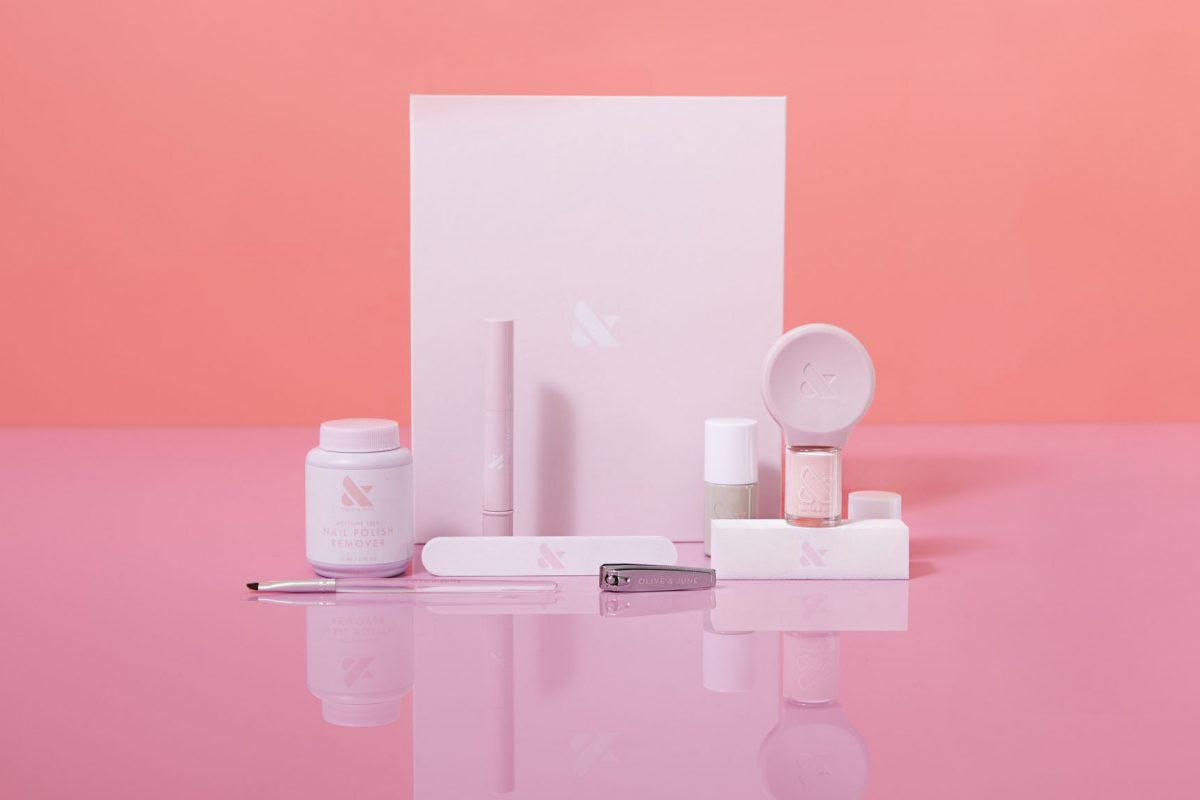 I discovered Olive & June — a DYI "at home" Mani/Pedi brand — while scrolling Facebook late one night. Their FB ads captured my attention with their clean, hip branding and compelling visuals of "on-trend" soothing manicure colors. After a few more nights of being served up their FB ads with beautiful visuals — I dove in to learn more by visiting their website. Online, I found their website easy to navigate and brand language stunning.
What I discovered was an inspiring brand that met a need and exceeded expectations — while appealing to my creative eye.
Olive & June is a startup company that has embraced and redefined the at-home / DIY manicure experience. Founded by Sarah Gibson Tuttle, the 10-year financial advisor decided to quit her job, take a leap of faith and close a glaring gap in the nail salon industry. Since 2013, she's built Olive & June into a brand that inspires creativity — by offering products to achieve luxury-level "at home" nails, all at an approachable price (i.e., $8 per bottle polish). A DIY manicure dream come true, if you will. It sounded too good to be true, so I had to test it out.
What did I love?
Their website.  Clean and simple, offering a beautiful range of "on-trend" polish colors available for purchase on their website and exclusively at Target.
Their brand presence.  Whether online digital ads, Target POP displays, or product packaging — their brand language and messaging are impactful, concise, and easy-to-understand.
Their social presence.  Offering free instructional videos and Instagram weekly "Mani boot camps" featuring industry experts — any novice like myself can learn their tricks of the trade.
Their products.  The DIY nail kit and polish lived up to their ten-day no-chip promise by following their instructions. I'm a believer. And their packaging nailed it creatively.
In a nutshell, I found Olive & June impressive because they carved out a niche by redefining and elevating the at-home manicure experience. All while appealing to the senses — allowing even consumers like me to live their best nail life.
So, check out Olive & June to make your Mani magic happen. Visit their website at  oliveandjune.com